Want special holidays? Sail to Croatia!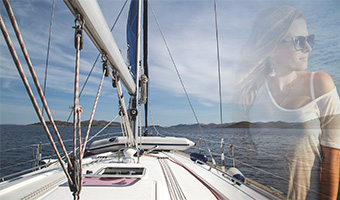 Impressive Croatia makes your holidays not only relaxing, but also adventurous. Find here the biggest party zones in Europe, watersports, rich cultural heritage and more! Feel comfortable sailing here, as it offers sailors sheltered ports with excellent modern facilities. Moreover, Croatian culture welcomes you at every stop, so be free, finding a perfect place, to drop anchor in hidden coves or in large city marinas. Enjoy the paradise of Croatia! But whenever you gonna visit it, don't forget to stop in city that was one of the richest in Europe in its period of marine trade, in Dubrovnik!
Ready to book your sailing yacht, catamaran, motoryacht or mega yacht charter? Has already decided would it be bareboat or crewed sailing? No worry if any member of your crew has no sailing license, experienced skippers can sail your boat for you.
Contact us for more details or additional information about sailing holidays in Croatia and make your each preference reality!
Be sure, it is guaranteed to want to come back soon when your charter holidays come to an end!