Thinking About Sailing Holidays?
A sailing holiday is an ideal way to realize your dreamed vacations. Whether you're a beginner or an experienced sailor, we offer sailing holidays for everyone. What you need is to decide which type of sailing holidays you would like: either bareboat or skippered yacht charter.

Picturesque and beautiful islands with your family and friends on a private yacht will make your yacht holidays full of exclusive moments. Such holidays are not only relaxing and exciting, but also individual and isolated. You have the opportunity to see some of the more secluded and uninhabited islands.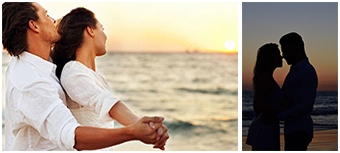 Prepare all the equipment, food and wine, select one of the most beautiful view, and take pleasure! Make your romantic trip for two special or choose your own destination for the whole family! Swim in beautiful bays, take a look at historical sites or just enjoy the activities available there.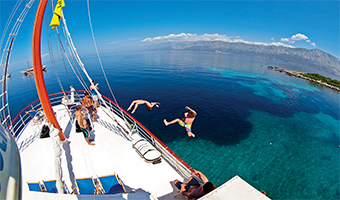 Would you ever dream about sailing holidays as an active sport, escaping from a daily routine? Realize your wish! Follow the wind blow, cut waves and raise adrenaline.
Various destinations will never make you bored. Island hopping, wildlife, diving, sunrises and sunsets, the beauty of nature and, of course, the companionship will cook the entertaining and delightful holidays!
Nowadays, yacht sailing is an alternative way to usual hotels and is affordable even for low budgets. Undoubtedly, yacht sailing holidays are going to inspire you, keeping all the unique images alive in the memory.
"Life is short, break the rules, forgive quickly, kiss slowly, love truly, laugh uncontrollably, and never regret anything that made you smile. Twenty years from now you will be more disappointed by the things you didn't do than by the ones you did. So throw off the bowlines. Sail away from the safe harbor. Catch the trade winds in your sails.
Explore. Dream. Discover."
Mark Twain