Sailing Holidays in Turkey


To sail in Turkey – to obtain the sensation of being present in a dream! It is an amazing place for sailing holidays, with many beautiful bays all along the coast, quiet coves and countless archeological sites!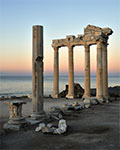 Thus, overwhelming ashore historical areas of Caunus, Ephesus, Pergamos and Kas will transfer you to the ancient times from the Archaic Greek to the Byzantine epoch.
The yacht charter in Turkey is perfect if you want a relaxed sailing experience especially early or late in the season. Compare to Greece, Turkey is much greener and the water is warmer. In springtime it has the higher temperatures, despite the rather chilly nights. However, in midsummer, it gets quite hot and the winds are not so strong.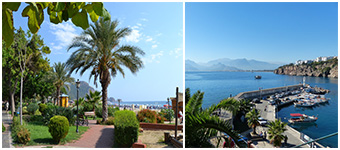 Geographically, Turkey is encircled by seas on three sides: the Aegean Sea to the west, the Black Sea to the north and the Mediterranean to the south. Provided that the winds are reliable in the afternoons, you can stay out sailing until early evening, enjoying them. There is no need after to fight for a place in a busy harbour or crowded marina, as most nights you will moor your yacht at a wooden jetty built by the restaurant in the bay.
The country also contains the Sea of Marmara in the northwest. For this reason, it involves a huge coastline, which is an advantage for sailing sport, especially the traditional Turkish gullet with crew and not only. More comfortable sailing holidays in Turkey is going to present you a catamaran (multihull), especially in the open sea. It is perfect choice for novices and experienced sailors. What's more, it leaves you unforgettable moments of sailing vacations with your family and friends.
There are so many different types of sailing yachts and boats! What you need, choosing the best sailing yacht is to decide your destination and route, period, company, places to visit and dates. If you are not sure about it, just contact us – Argolis Yacht, and we'll help you to take the right decision.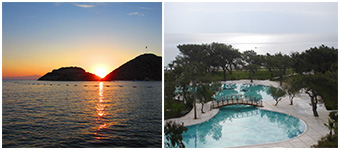 The most wondering Turkey's Coast any sailor should visit is the country's Mediterranean shoreline running from Çeşme to Alanya. Anchor there, in warm turquoise waters, and dive off your sailing yacht into the sea's crystal clear waters. Afterwards enjoy a cold drink on a deck looking at marvelous beauty of white soft and clean sand beaches, hearing the waves splashing against the yacht's keel. Stay all the night under the stars and admire your vacation!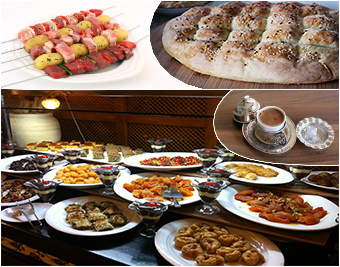 Another key point is the tradition Turkish food, which is unique in taste and texture. Welcome to relish meze (a range of cold appetizers), Sis Kebab (meat on a wooden or metal stick) and various other delicious or sweets. Along the water journey it is recommended a Turkish fish sandwich. Definitely, during the sailing holidays in Turkey, you certainly need to try the true Turkish coffee, which leaves a long-year memory. Usually, it is served with a fresh piece of Turkish delight, baklava, or a slice of mozaik cake to take the bitter aftertaste away.
Beyond shadow of doubt, Turkey is a favorite charter gulet destination and one of the best countries for sailing holidays! If there are any questions about your sailing holidays in Turkey, contact us to learn more information!