Sailing Holidays in Croatia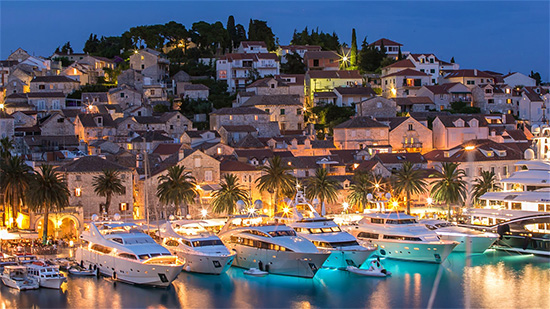 Croatia is one of the biggest cruising areas with 1777 km of Adriatic coast, along which there are 1185 different islands. What's more, the coastline is one of the sunniest in the Adriatic coast – about 2,600 hours of sunshine a year.
Croatia offers sailors sheltered ports with excellent modern facilities. No matter the type of yacht you are on, you are certain to find the perfect place to drop anchor in hidden coves or in large city marinas. Croatian culture welcomes you at every stop, and you are guaranteed to want to come back soon when your charter holiday comes to an end.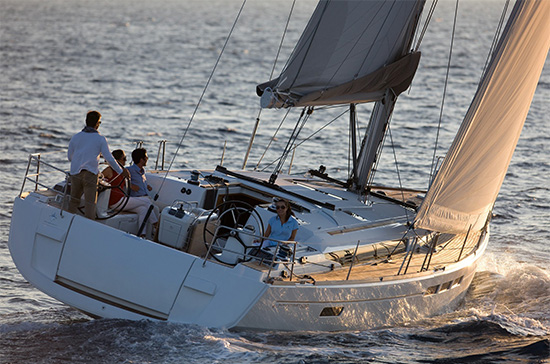 Nowadays, Croatia contains 56 marinas, which are all united in the Association of Croatian marinas, capacity 16,000 berths and 8500 seats on the mainland and another 30,000 berths in the ports and sports harbour.
Marinas are located in big cities or in the Dalmatian island's beautiful bays close to most interesting natural and cultural attractiveness.
Make your sailing holidays in Croatia special, booking sailing yacht charter or catamaran charter, or motor yacht charter, or even mega yacht charter and sail! Which type of sailing do you prefer: bareboat or crewed sailing? Each your preference is available from different locations. No matter if you (or any member of your crew) have no sailing license! In this case experienced skippers can sail your boat for you.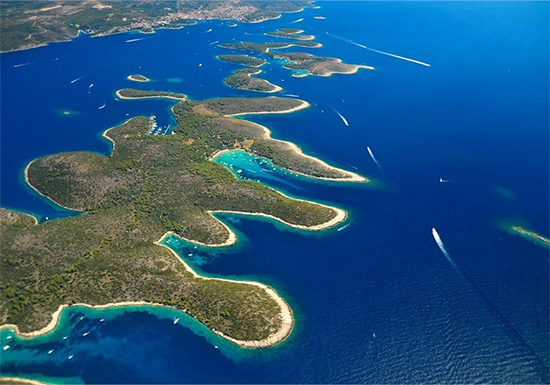 What about the climate, it is more pleasant for relaxing in Croatia's seas than within the country. The best period for yacht sailing is from May to September; however July and August are the hottest months for yachting. So many different types of Adriatic winds (Bura, Tramuntana, Levanat, Jugo a.k.a. Sirocco, Lebić, Punenat, Maestral, Burin) can make your sailing not only relaxing, but also adventurous. But be prepared to get acquainted with them before sailing to make your vacations safe.
Tourism in Croatia is a major industry. It is concentrated in the areas along the Adriatic coast and is strongly seasonal. There's an island which suits every taste: green Mljet (reached via Dubrovnik) is best for nature, Vis (via Split) for food, Brac for watersports and Hvar for relaxation and celebrity spotting. The biggest party zones in Europe are situated in the island of Pag, in the town of Novalja and Zrće. These beaches have all-hours discotheques and beach bars operating during summer months.


Once situated on the edge of empires between the Balkans and Central Europe, Croatia represents a land of great natural diversity and rich cultural heritage. Venetian palaces sit next to the Napoleonic forts, Viennese mansions face Socialist Realist sculpture, and early Slavic churches built on the sites of ancient Roman settlements offer countless sightseeing opportunities. Croatia's museums present the main stages to the history of Europe. This paradise you can enjoy only in one country, in Croatia. Whenever you gonna visit it, don't forget to stop in Dubrovnik, in city that was one of the richest in Europe in its period of marine trade.
Certainly, impossible not to mention the Croatian cuisine!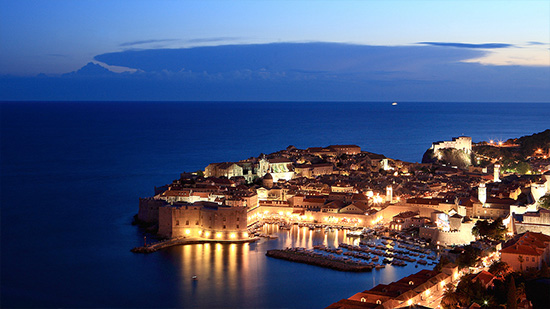 There could be found the most favorite kinds of it, since every region of Croatia has its own distinct culinary tradition. Moreover, this unique cuisine is constituted by Slavic, Balkan, Italian, Yugoslav countries and many others. Specifically, mainland cuisine is more characterized by the earlier Slavic, Hungarian and Turkish. What about the coastal region, it bears the influences of the Greek and Roman cuisine, in particular Italian (especially Venetian). So, such variety of seafood, meat, pasta, soups and other dishes will never leave you hungry!
Don't hesitate, become a part of this beauty during your sailing holidays in Croatia! Croatia is an excellent destination for yacht charter and sailing holidays.
Have any questions about sailing holidays in Croatia? Contact us and we'll provide all the necessary information as soon as possible.